A Tantric New Year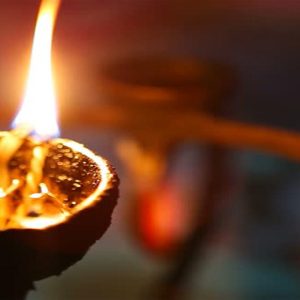 Bring in the New Year with cuddles, touch, breath, conscious connection, and dance. In this special Tantric New Years' celebration, you will be progressively and playfully guided through physical and verbal connection practices with yourself, in pairs, and groups. Between exercises, there will be time for dancing, cuddling, socializing, and snacking. Bathed in candlelight and music, embody your intention as you step into the New Year.  
Using the Tantric tools of consciousness and vital life force energy supports you beginning 2023 in an atmosphere of love and connection. We will focus on our humanness and partner with each other regardless of gender or sexual orientation. If you are arriving with someone, you can stay with them during the activities.
3+ hours of connection and intimacy. We will provide non-alcoholic beverages and sumptuous snacks. Attendance is limited. Register Now!
Saturday, Dec 31, 2022, 9:00 pm-12:30 am
South Minneapolis – Address is given upon registration
Doors open at 8:40 pm, Doors are locked at 9:20 pm.
$35 in advance, $45 after 6 pm on Saturday.
Please bring a water bottle, wear comfortable clothes, and know that you can participate in as much or as little feels comfortable. Come alone or bring a friend. Open to all genders and orientations ages 18 and up. We encourage you to open your heart and see all other participants as the divine beings they truly are. We do not attempt to balance gender. This is a 1-2 Chili Pepper event, so all practices are fully clothed and are focused on fun, meaningful connections, nurturing, innocent touch, and attention with each other. 
Intrinsic in the work is a keen noticing of our bodies. This deep listening doesn't mix well with alcohol or other substances.  Please don't consume substances that would hinder your natural state.
There is an elevator to the second floor with a long hall leading to Suite 231. If you have physical limitations where sitting and moving around is uncomfortable, don't hesitate to get in touch with us in advance at 763-577-0456. Also, please call if you need financial assistance.
We look forward to being with you,
Accessibility: Our workshops are designed to be relevant and accessible to all sexual orientations, including folks who are on the asexual spectrum. There are stairs and an elevator to the second floor with a long hall leading to Suite 231. Gender neutral restrooms available. Please contact us in advance at 763-577-0456 if you have any other questions or specific needs related to accessibility.
Wellness Policy: It's awesome that we can get together again and we want to create as safe a space as possible. If you are experiencing any symptoms of illness the day of and/or if you have recently been exposed to someone who is sick, please do no attend. We ask folks to be aware of whether additional symptoms may be present such as unexplained fatigue, muscle aches, or diarrhea.  If you need to cancel due to health concerns, we can apply your payment to a future event.
**We ask that you refrain from wearing scented products to respect those with chemical sensitivities.**