WHY SHAKE?
Shaking is a fire medicine, and those who are drawn to it, can receive a whole lot from practicing it, including:
-a release of tension and stagnant energy
-increased circulation throughout the whole body
-a liberation of energy
-the opportunity to connect with cosmic energy
Shaking can also help us let go of fear and trauma. Most of us hold a lot of tension in our bodies–sometimes without even realizing it.
Many somatic researchers have shown that fear immobilizes us–that it 'freezes' energy in our body. Shaking does just the opposite. It heats up our energy and thaws the effects of our fears, allowing us to recover our natural health and vitality.
Learning to Let Go
We live in a culture where we like to plan and be in control. For this reason, it is hard for most of us to accept the fact that we are ultimately not in charge of our lives. Shaking teaches us to let go of who we think we are and what we believe we are here to do, helping us let go of our patterns, our fears, our guilt, and our attachments. It is only by letting go of all these things that hold you back that you can discover who you truly are beneath it all.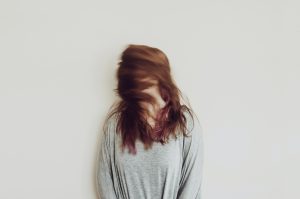 Power Shaking Active Meditation
Tuesday, November 16, 2021
7:30-9:00am PST, 9:30-11am CST, 16:30-18:00 Paris

Online Event!   Select amount that's right for you!
Broadcast from our Tantric Temple
(Zoom link sent after registration)
Registration closes 15 minutes prior to starting.
How to prepare?
Create your home space to support yourself in meditating, moving, sitting, and lying down. Our virtual room will open about 10 minutes before the start so you can troubleshoot any technical difficulties. We recommend you have drinking water and tissues nearby. Wear clothes in which you can move comfortably.  Layers are preferable to support you in times of high or low energy.
What is an Active Meditation?
There's more than one way to meditate. If you've tried traditional mindfulness meditations and found it difficult to calm your mind while sitting still, then you might find an active meditation especially helpful. Unlike what might come to mind when you think of "meditation", active meditation uses motion to help you calm your mind–so be prepared to move around!
Active Meditations are great for beginning or experienced meditators. The meditation itself lasts about an hour with some welcoming instructions and time to set intentions at the beginning. Online access closes at 9:40 so as not to interrupt the process. There will be an opportunity to integrate this transformative experience afterwards.
Bookings
Bookings are closed for this event.