Would you like your relationship to have more ease and lightness?
Are you feeling like something is missing that could make your relationship even better?
We are excited to share with you – 
4 Tantric Tools to
TRANSFORM YOUR STUCK RELATIONSHIP
so you can feel more passion, pleasure, love and bliss!
Masterclass: Thursday, May 19, 2022
5:00-6:15 pm Pacific, 8:00-9:15 pm Eastern
During this FREE Experiential MasterClass, you can:
Understand the intersection of Emotional, Mental, Spiritual & Sexual dynamics

Learn tools to move through stuck areas

Inspire higher consciousness and living your potential

Strengthen your loving connection
This is the time ~ Sign up now by CLICKING HERE

 4 Tantric Tools to TRANSFORM YOUR STUCK RELATIONSHIP
Tantra is a body-based path of spirituality. By developing our tools of awareness and energy, simple, accessible practices can enhance the pleasure, sensuality, and satisfaction of your everyday experience.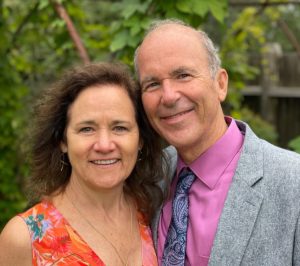 Presented by Sara & Thomas Stout
Married for over 30 years, Sara & Thomas Stout are a powerful team who bring great warmth, insight and humor into their sacred sexuality and conscious relationship coaching.
Certified SkyDancing Tantra Teachers, Sex and Intimacy Coaches,
Thomas has been a massage therapist for over 40 years and Sara a psychotherapist for over 30 years.
Founders and owners of Love Passionately, School of Mindful Intimacy and Directors of SkyDancing Tantra Institute – USA.
Questions?
Do we need to be on camera? We find couples learn from each other and are more engaged when they have their cameras on. There may be times when you may move around your space, which might take you off screen. Being visible is not required.
What if we both can't be there for the entire time? Receiving the experiential guidance is often the most valuable part of the training so try to be there as much as you can. Recordings will be available for you to repeat the exercises.
If you have any questions, please reach out to HERE